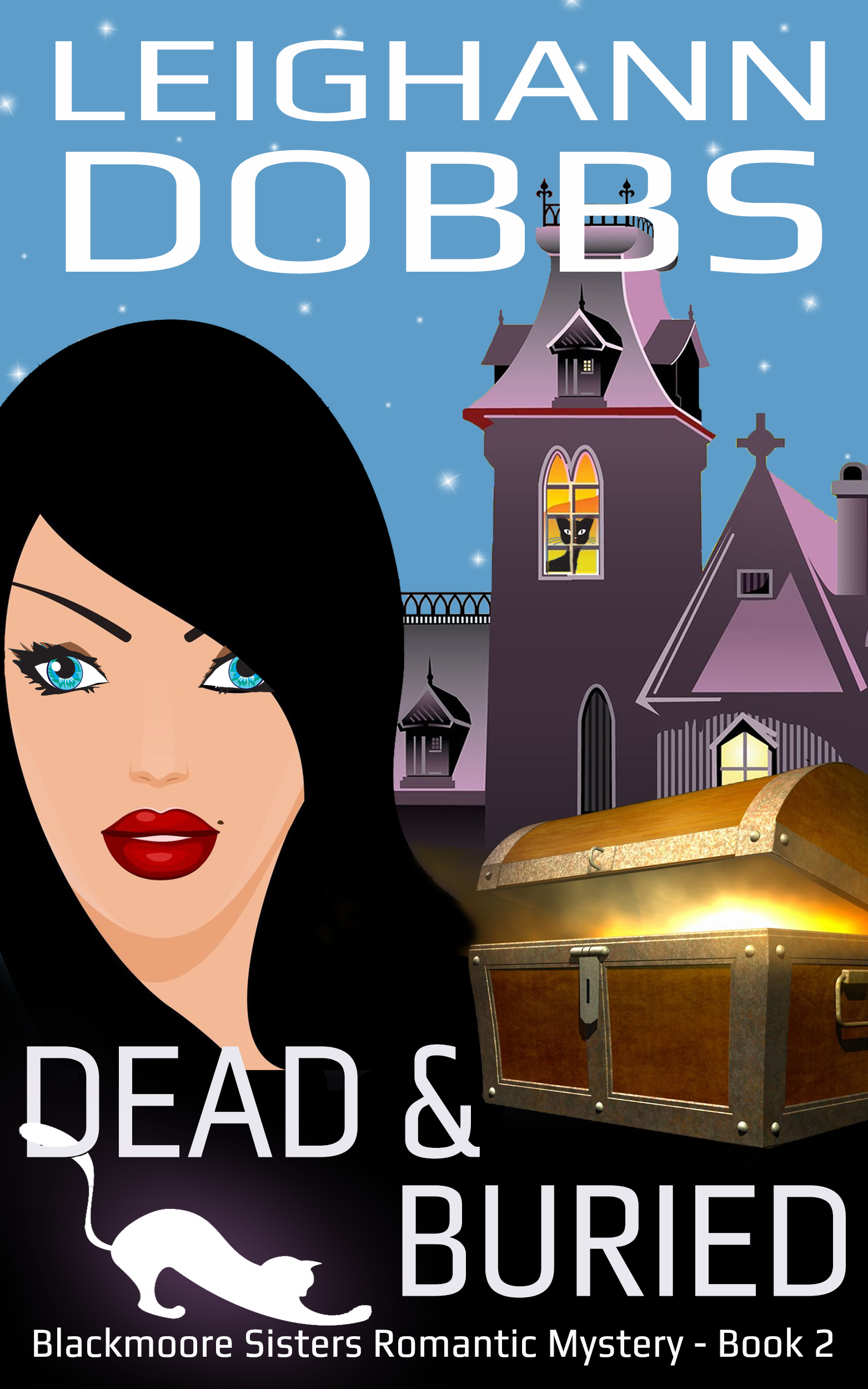 The Blackmoore sisters hone their paranormal skills as they find themselves fighting off modern day pirates in a hunt for treasure that could turn deadly.
About the Book
Summers in the seaside town of Noquit Maine are quiet and relaxing … unless you find a mysterious dead body, a hunky ex-boyfriend shows up and you start getting instructions from ghostly relatives.
That's exactly what happens to Morgan Blackmoore.
Suddenly, she finds herself in a race against time as she's launched into a dangerous treasure hunt that pits her against modern day pirates who think she has the key to a three hundred year old secret.
To complicate matters even more, one of her sisters keeps talking to the ghost of their dead grandmother, another has crystals with unusually powerful healing properties and her cat has an uncanny habit of showing up in exactly the right place at exactly the right time.
Not to mention that her ex-boyfried, Luke Hunter, suddenly shows up in town after ten years of being overseas and claims to want to help her fight off these deadly pirates, but Morgan finds herself fighting her attraction to him instead.
Will Morgan outwit the treasure hunters and find the real killer before Sheriff Overton puts her in jail?
And what about Luke, is he really a good guy or just after the treasure himself?
Other Books in "Blackmoore Sisters"
Disclosure of Material Connection: Some of the links in the page above are affiliate links. This means if you click on the link and purchase the item, I will receive an affiliate commission. I am disclosing this in accordance with the Federal Trade Commission
16 CFR, Part 255
: Guides Concerning the Use of Endorsements and Testimonials in Advertising.